Installing PB Services Start by
downloading pbsvc.exe from Here
. Place it where you can find it later if needed. Run pbsvc.exe and you should be greeted with the window as shown below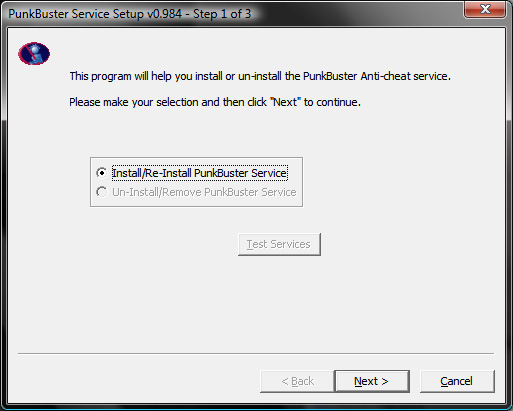 If the Un-Install/Remove is greyed out that means PB service is not installed on your machine and you can press next. If it is not greyed out click the Test Services button and skip to PB Service Test Results in this guide.
PB Service Install Results: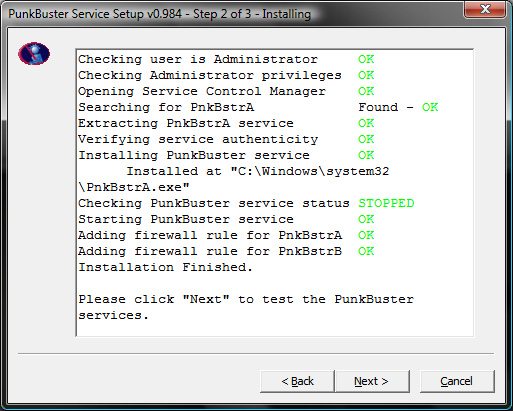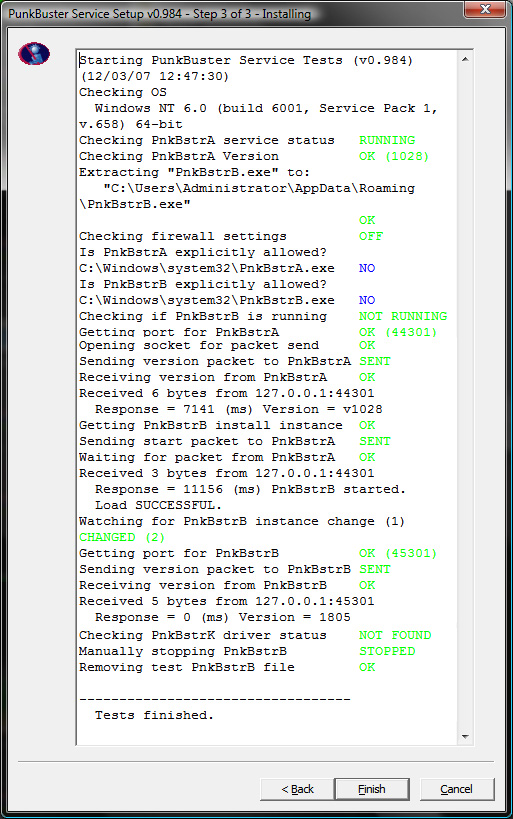 - -
If the test finished with similar results as shown above the PB service should work correctly.